Manchester has incredible opportunities and boundless potential. The story of the city cannot be told without understanding the strength and determination of its citizens. The people of Manchester have always been willing to work hard and take bold action when progress demands it.
Manchester has recently transitioned from an era of textiles to one of technology and higher education.
Many of the old mill buildings have been repurposed thereby preserving its rich heritage.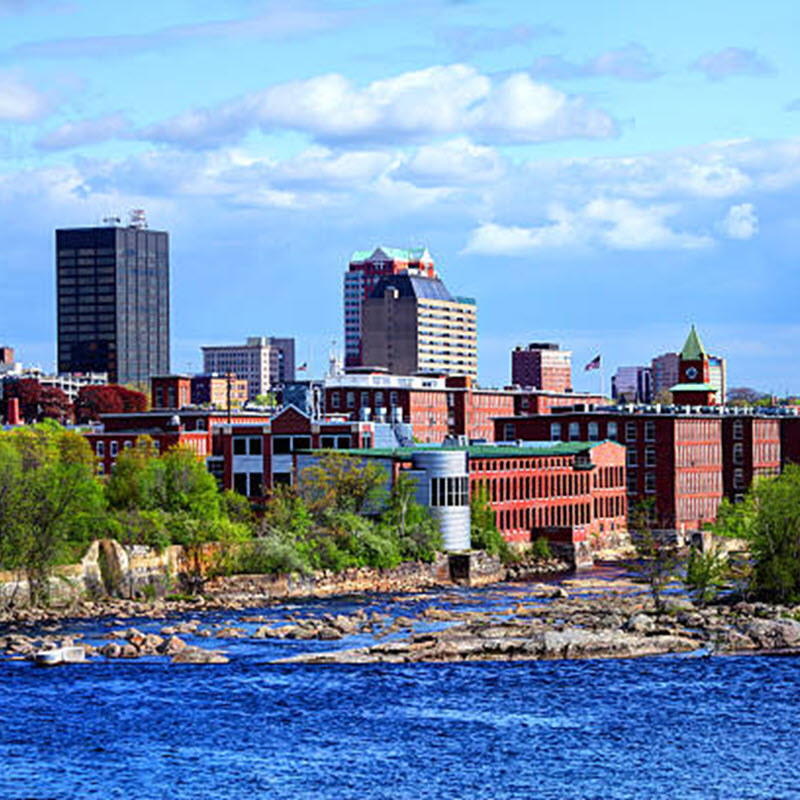 Manchester is a city this is a treasure of new Hampshire. the was once a textile hub as it had (and still has) plenty of water power. Today it is the business center of New Hampshire. It is a cite that has easy access to Northern New England's outdoor wonderlands.
Manchester's high marks in economics and amenities can be traced to its status as a hotspot for local conventions, sporting events, and concerts. it is a city that has a lower cost of living that is lower than most of its size. Also, the food scene in Manchester is already quite good and getting better all the time.
Here is a nice local obsession: Boards and Brews, New Hampshire's first board game café, equipped with hundreds of games and a menu full of great cocktails.
Top Industries and Employers: Downtown Manchester is a hub of business activity, and that's reflected among its top employers. Health care (Elliot Hospital and Catholic Medical Center), education (Southern New Hampshire University), communication, business, and banking companies are leading well-established industries. 
After-Work Meetup Spot: Strange Brew Tavern has killer specials as well as comedy and karaoke nights!
Best Brewery: Great North Aleworks
Beloved Bookstore: Bookery is Manchester's indie bookstore that hosts a variety of events for book-lovers and has a cafe to snack while you browse.
Free Way to Have Fun: Soaking up the outdoors at Rock Rimmon Park, Amoskeag Falls or Derryfield Park.
Hidden Gem: LaBelle Winery, a woman-owned vineyard, tasting room and bistro outside the city.
.